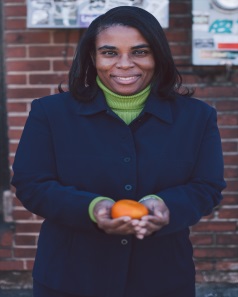 R.I.C.'s Market is the brain child of Angela Gray. Angela was raised in Detroit, MI where she experienced first hand food inequality.  As a little girl it was her dream to open a free grocery store for poor people that was just as nice as the stores in the suburbs.  Over the years this idea evolved from simply a grocery store, to one that will look to get to the root of how to create and sustain healthy communities.  In order to accomplish this massive feat it will take coming together, sharing, innovating & realizing that there will be no quick fixes.  If you are interested in being a part of this effort, please reach out to us @ inquiries@ricsmarket.org
R.I.C.'s Market Foundation is a 501c3 nonprofit corporation that was incorporated in late 2014.  It seeks to raise enough capital to open it's first full service not-for-profit grocery store in Charlotte, NC in late 2015 – mid 2016.  To begin to tackle the issue of creating sustainable healthy communities, it will use a multifaceted approach to dealing with poor health both physically & mentally in low income areas by offering affordable healthy food, education on healthy food choices and preparation, jobs, job training, scholarships and community outreach. Being healthy is more than just eating right; food alone is not enough to make a community healthy. Food is a necessity and can bring a community together the way the market square did for centuries. R.I.C.'s seeks to be the community connector for low income areas to businesses, healthcare, higher education, government programs and other not-for profit organizations.
Unlike food pantries that offer limited options and rarely if ever have fresh meats and vegetables or traditional grocers that offer healthier choices but often at a premium price and out of reach for many financially struggling families, R.I.C.'s seek to offer healthy food at affordable prices by using grants and donations from corporations and individuals to offset the cost. R.I.C.'s will also address healthy eating through education, demonstrations and classes.   This however only addresses one piece in the complex puzzle of being healthy. Through partnerships R.I.C.'s will truly be the roots that nourish not only the body but the soul of the community.
What to learn more about we plan to accomplish this, please see our 5Ws.